News >> Browse Articles >> Humor & Pop Culture
News >> Browse Articles >> Seasonal News & Tips
Where 50 Celebrities Went to College
When asked about her education impacting her fame, Natalie Portman reportedly told the New York Post, "I don't care if [college] ruins my career. I'd rather be smart than a movie star."
Elizabeth Hoyt
July 11, 2013
If you were rich and famous, would you still find value in a college education? These celebrities certainly do!
James Franco, Ashley Judd and Natalie Portman are among the many celebrities who moonlight as brainiacs – offering beauty and brains. Sometimes, life just isn't fair.
In a star-obsessed society, with hopes in the form of articles like, "stars-they're-just-like-us," we rarely actually regard stars as being just-like-us.
Perhaps the following stars may pleasantly surprise you since they see the true value in a college education.
Check out the following celebrities who graduated from college, many of whom still continue their education on the off-season.
1. Elizabeth Banks

Pre-Hunger Games, Elizabeth Banks attended the University of Pennsylvania, where she was in a sorority and graduated magna cum laude in 1996. She also earned a Master of Fine Arts in 1998 from the American Conservatory Theater.
Log In to See More Celebs!
2. Sacha Baron Cohen

Comedian Sacha Baron Cohen studied history at the University of Cambridge before taking on alter-egos like Ali G.
Who knew that Borat was such a smarty pants?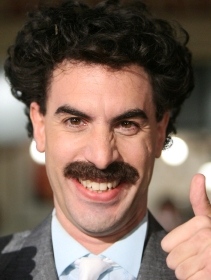 3. Julie Bowen

Before she was the matriarch of a Modern Family, Bowen majored in Italian Renaissance studies at Brown University. She even spent her junior year of college studying abroad in Florence, Italy.
4. Zach Braff

The Scrubs actor and writer, director, producer and star of Garden State, graduated from the Northwestern University School of Communication in 1997.
5. Steve Carell

The Office actor and The 40-Year-Old Virgin star earned his bachelor's degree in history from Denison University.
6. Kristin Chenoweth

The tiny actress with the powerhouse vocals, attended Oklahoma City University where she earned a Bachelor of Fine Arts in musical theatre and a master's degree in opera performance.
7. Kenny Chesney

The country music heartthrob earned a bachelor's degree in advertising from East Tennessee State University.
8. Common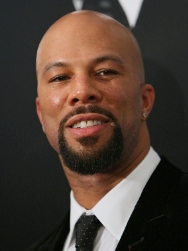 The American hip-hop artist known as Common (formerly known as Common Sense) attended Florida A&M University, thanks to a two-year scholarship, where he majored in business administration.
9. Kristin Davis

The former Sex and the City start graduated from college in 1987, with a Bachelor of Fine Arts degree in acting from the Rutgers University Mason Gross School of the Arts.
10. Rachel Dratch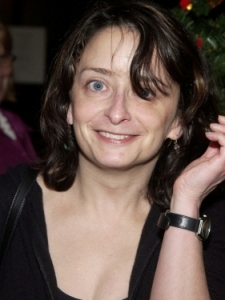 Best known for her hilarious character roles on Saturday Night Live, Dratch is no Debbie Downer in real life. She's actually got a degree from Dartmouth College, where she studied drama and psychology.
---